Members of the Board
---
Robert W. Lazard – Chairperson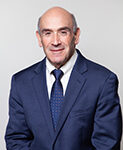 Robert W. Lazard a recently retired CPA, had a 42-year career entirely with Crowe directly out of Purdue University's School of Management. Lazard fulfilled his passion for government & not-for-profit when he became the Crowe's first managing partner for the Firmwide Public Sector Services in 1990 developing it into a firmwide national business unit with services in Audit, Tax and Consulting. Lazard maintains membership in the AICPA and Indiana CPA Society and has experience with numerous AICPA and INCPAS committees and task force efforts including the AICPA's Federal Legislative Task Force and the Indiana State Steering Committee. Lazard is a former chairman of the INCPAS Ethics Committee and continues to serve on statewide committees within the Indiana CPA Society. Lazard has served on many professional and non-profit boards and committees throughout his career including 2 terms on the Indiana State Board of Education, 7 years on the National Association of State Boards of Education of which he is a past president and on the Purdue University – Krannert of Business School Alumni Association Board for 8 years. Lazard currently serves on the Board of Elders and is Treasurer of his local church congregation, is on the Purdue University – Krannert School of Management Dean's Advisory Council, is the Treasurer of the Indianapolis Marion County Building Authority Board of Trustees as well as serving on various other entity Boards.
---
Monica Crain – Vice Chairperson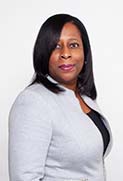 Crain holds over 22 years of experience in the field of Human Resources (HR), and has worked across multiple industries in the State of Indiana. She is the former Chief Human Resources Officer for Barnes & Thornburg, an Am Law 100 law firm with 20 offices nationwide. Crain provided strategic oversight and leadership in the areas of Policy Review & Development, Employee Relations, Benefits Administration, Staff Compensation, Staff Performance Management, Recruiting, Onboarding, and HRIS. Immediately prior to her arrival at Barnes & Thornburg, she was the Director of Human Resources for the City of Indianapolis and Marion County. In addition to directing the delivery of HR services and programs for the City-County, she launched a leadership development program, L.E.A.D., for middle management to strengthen the internal talent pipeline resulting in enhanced business operations for her community. Throughout her career, she has held progressive HR roles with Cummins Inc., Rolls-Royce Corporation, and Aon Consulting, in addition to leading her own HR consulting practice, HrIntellect, LLC, that specialized in serving non-profit organizations and small businesses. Crain has always held an affinity and commitment to her community and serving others. She is a former member of Big Brothers Big Sisters of Central Indiana Board of Directors, has been a member of Alpha Kappa Alpha Sorority, Incorporated for 25 years, and is a Life Member of Purdue University Alumni Association. Most importantly, she is a proud mother, daughter, sister and aunt.
---
Carl L. Drummer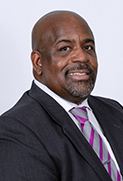 Carl L. Drummer serves as senior VP and co-chair of Taft's Public Affairs Strategies Group and lobbies in Indiana and Washington D.C. His major lobbying efforts in Indianapolis include the Citizens Energy Group water purchase, the City's parking meter deal, the soccer stadium, and mass transit, among others. Drummer has been recognized in the Indianapolis Business Journal and The Indianapolis Star as an effective lobbyist. In 1996, he was elected Center Township Trustee of Marion County, Indiana in 1996, after the Hon. Julia Carson was elected to the U. S. House of Representatives. He was the youngest African American to hold a political office at that time in Marion County – in either political party. Drummer served as deputy trustee under Carson from 1991-1993. From 1993-1996, he served as the chief deputy constable, Center Township Small Claims Court. Drummer also has more than 20 years of experience in law enforcement. As the Trustee of Center Township, Drummer managed a $12 million budget and approximately 102 employees. His responsibilities included feeding and providing clothing and shelter for the underserved in Center Township. His concern for the less fortunate keeps him searching for ways to improve the relief system, without increasing tax burdens for the taxpayers of Center Township. His goals and aspirations extend far into the 21st Century and beyond. At the Center Township Trustee's Office, there were several plans to put the able-bodied men and women, who seek assistance, to work at various locations around Marion County. His motto was always, "I am here in this office to give them a hand up, not a hand out." He continued a practice that Carson initiated in the early 1990s, a one-stop shop. Not only did Drummer have the Marion County Prosecutor's Office and Division of Family and Children onsite, he also had a payee program. He credits most of his success to his employees and fellow management personnel.
---
Thomas Hanify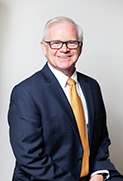 Thomas Hanify served as a firefighter on the Indianapolis Fire Department for 40 years, retiring in 2021. Tom was President of the Indianapolis Professional Firefighters Local 416 for ten years and since 2002 he has served as President of the Professional Firefighters Union of Indiana. Board membership has included the Indiana Board of Firefighting Standards and the National Fire Protection Association 1710 Committee and he is a Labor Management Alliance facilitator, teaching management and union leadership cooperative best practices. He is a US Army Veteran who first came to Indianapolis in the 1970s to work at the Near Eastside Multiservice center as a community organizer. Tom loves his adopted city of Indianapolis and is a long time resident of the Chatham Arch neighborhood where he runs the Chatham Arch Community Garden.
---
Dr. Geeta Karnik Mantravadi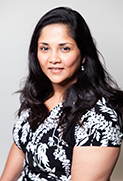 Dr. Geeta Karnik Mantravadi specializes in infectious diseases for the IU Health Physicians. Dr. Mantravadi earned her medical degree from Tulane University School of Medicine. She completed a residency and fellowship at Georgetown University School of Medicine where she was awarded several honors including the Darcy Blair Award for her excellence and passion in the art of medicine and commitment to the community. She has also spent time doing HIV/Hepatitis C work at the National Institute of Health in their NIAID division. She has worked within the IUHP Division of Infectious Diseases since 2016. She is an Assistant Clinical Professor of Medicine for Indiana University and her clinical focus has been on general infectious diseases within the community and working inpatient with immunocompromised patients including those undergoing lung transplant and stem cell transplant. She was also on the front lines caring for patients during the COVID-19 pandemic and was a member of the IUHP COVID-19 therapeutics committee. In 2021, Dr Mantravadi was named the new Medical Director for the LifeCare program at IU Health Methodist. The LifeCare clinic has been one of Indiana's comprehensive HIV treatment and prevention providers for the last 25 years. She is married to Adarsh Mantravadi and they have a son Satyam who was born in May 2021.
---
Beverly Mukes-Gaither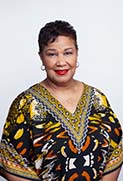 Beverly Mukes-Gather is a retired compliance banking executive from Fifth Third Bancorp with more than 30 years of professional community development experience. She is currently the Board President of Westside Community Development Corporation, an Online Discussion Group Leader for Bible Study Fellowship International, and the Planning Committee President for Woman To Woman Conference Inc. Beverly has served the Indianapolis community as a former City-County Councilor, Metropolitan Development Commissioner, the Indianapolis Board of Public Safety, and on numerous civic and community boards such as the Salvation Army, Indianapolis Urban League, Indianapolis Housing Agency Board of Directors, and LISC Greater Indy Neighborhood Steering Committee Co-Chair, to name a few. Mukes-Gaither is a member of the Stanley K. Lacy Leadership Series, Class XIII, a recipient of the 2016 Trailblazer Award from the Central Indiana Realtist Association, a 2014 Girls Inc. Touchstone Awardee, and in 2012 was named a Neighborhood Visionary by Indianapolis LISC. She and her husband are members of Trinity Baptist Church of Indianapolis. Trustee Mukes-Gaither was appointed by the City County Council for a two-year term in December 2021.